LPS-II Series
Pallet Pools
FULLY EXPANDABLE
Start with 12 pallets. Add more if needed.

The Linear Pallet System can be expanded up to 72 pallets, and can interface with up to seven Doosan horizontal machining centers. If you have the floorspace, the LPS will automate production in ways you have to see to believe.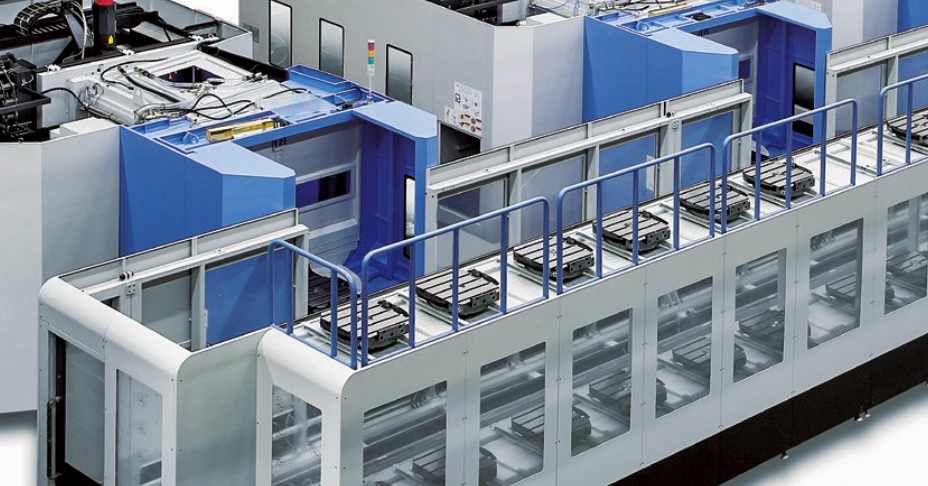 LPS 4000
LPS 5000
LPS 5500
LPS 6300
LPS 8000
PC-BASED DPMS
The LPS draws its power from the Doosan Production Management System.

DPMS software is built into the Linear Pallet System, and it allows you to organize and prepare your part programs and fixture data, dispatch production schedules in order of due dates, report your production and status results and monitor your cell.
NEED A RETROFIT?
Done deal.

The LPS isn't simply an easy install. It's also retrofittable to your existing Doosan HMCs. If you already have the horizontals, you don't need new machines to unlock the power of automation.